Join, Renew or Donate Now!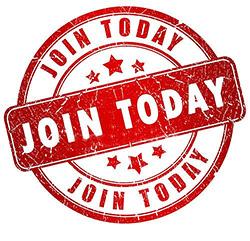 Your membership with the LWV Huntington unites you with over 700 Leagues in making democracy work. The League is are active at the local, county, state, and national level. The League is active in all 50 states, the District of Columbia, Puerto Rico, and the Virgin Islands.
For nearly 100 years our members have made the League of Women Voters winning, independent, and strong. The League has been at the forefront of empowering citizens to fully participate in the democratic process. It is one of most respected and effective grassroots political organizations in the nation. Since its inception in 1920, the League has been free from ties to political parties or candidates for public office.
In 2020, member dues supported the League of Women Voters of Huntington in:
Registering over 1,000 voting age citizens at high schools, colleges, US Naturalization Ceremonies, skilled nursing facilities, community events, public libraries, and centers serving special needs adults.
Informing voters through Meet the Candidate Night forums for the Town of Huntington, and a number of Board of Education elections. 
Meeting with Town, County, State, and Federal elected officials to educate and advocate in support of League positions on voting law, voter turnout, community development, and environmental protection.
Inspiring hundreds of young people towards greater civic participation through programs such as Vote 18, Students Inside Albany, and Student Day at Suffolk County Legislature programs. Our Running & Winning program to encourage girls to run for public office is scheduled for April 2020.  
Connect with League Members Across the Nation
Your Huntington League membership dues support all levels of League activity.  LWV Huntington members and automatically become a member of the Suffolk County, New York State and the United States League of Women Voters. In addition to receiving The Huntington Voter newsletter you will be connected to all County, State, and National League communications. And know that the membership dues you send today will keep you in good standing through June 30, 2022. 
If you want to join us in making a real difference, please take a moment to complete our membership application to let us know all the ways you would like to be involved.