On November 18th, League and community members gathered for our monthly community forum series, Dinner and Democracy.  Each month, the program focuses on a topic or issue that affects our community, and assembles a panel of experts to educate and answer questions regarding the topic.  This month's topic was Health Care.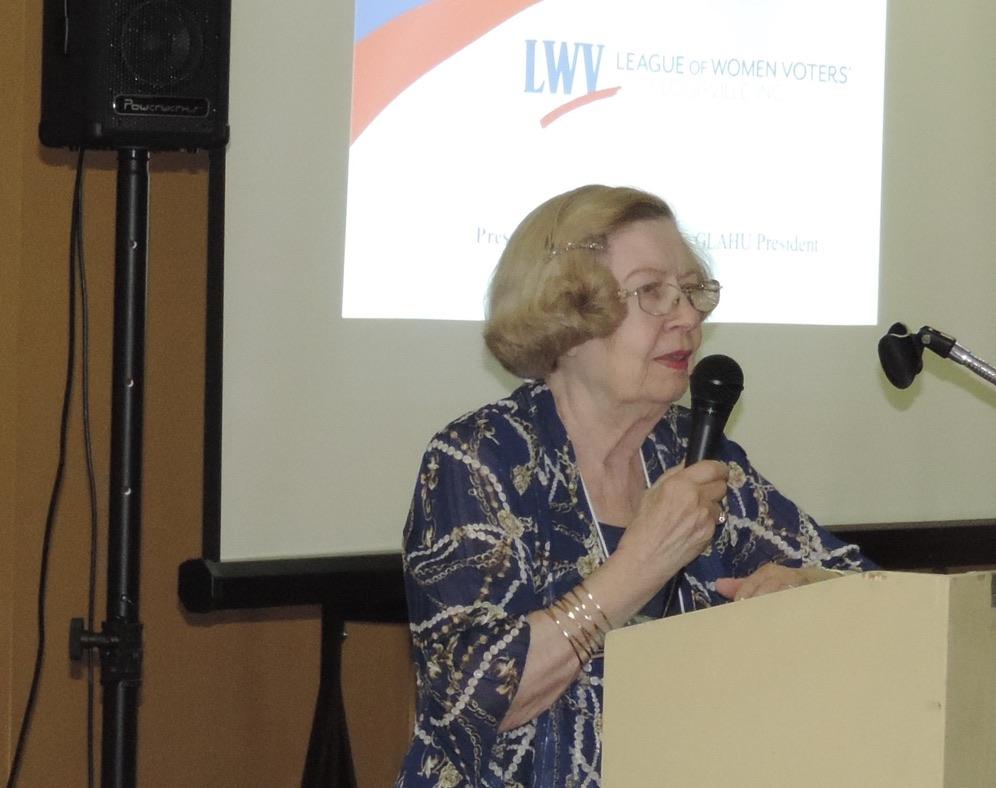 Pat Murrell, LWVL President begins the program with an update regarding League events through December, and by introducing a very special guest before the forum begins.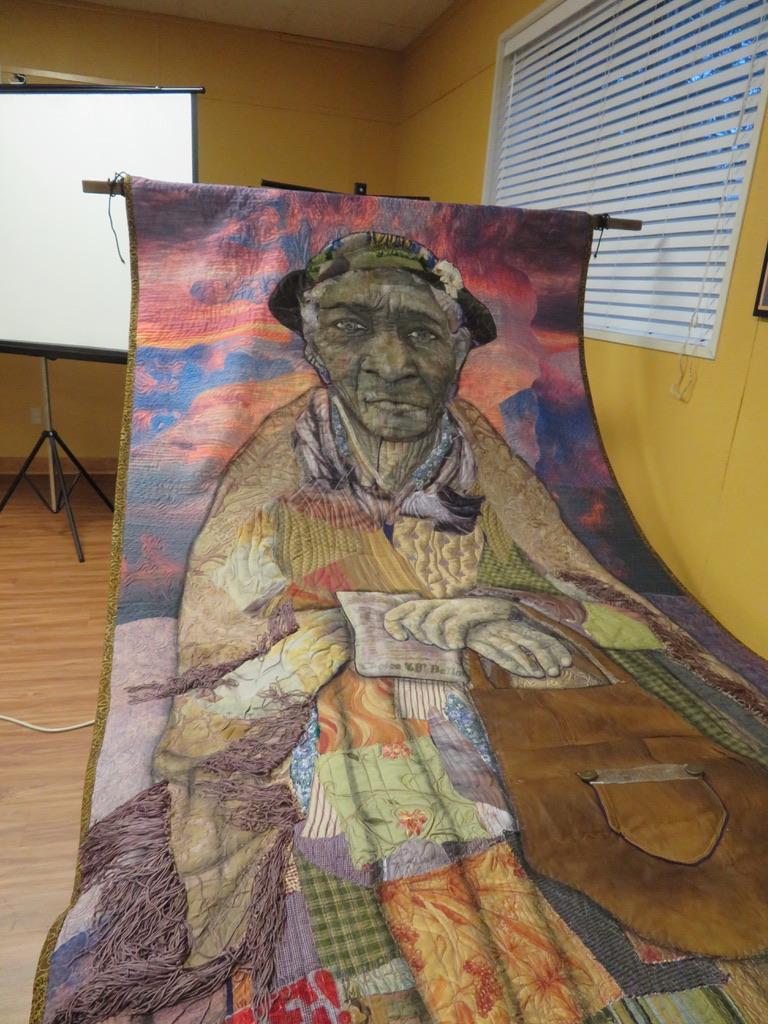 Marcy Allman (left) introduces a beautiful handmade quilt by artist Penny Sisto (right) inspired by the Choice 68 Ballot, and the impact that voting has on our community.  The quilt features articles that belonged to Sisto's grandmother.
Second Vice President Margie Charasika introduces the evening's topic, and each of our guest speakers for the program.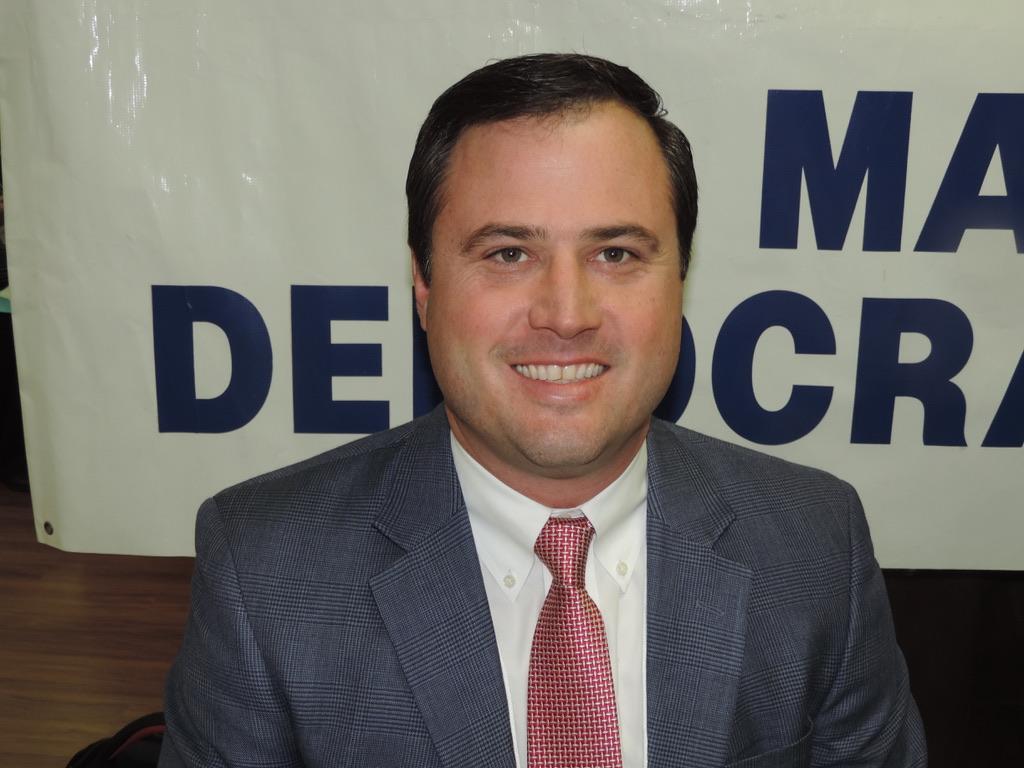 John Jennings is the Executive Director of the Kentucky Association of Health Plans and our first guest speaker.  He begins with his presentation about the cost of health care, and explains how insurance works and pays for care.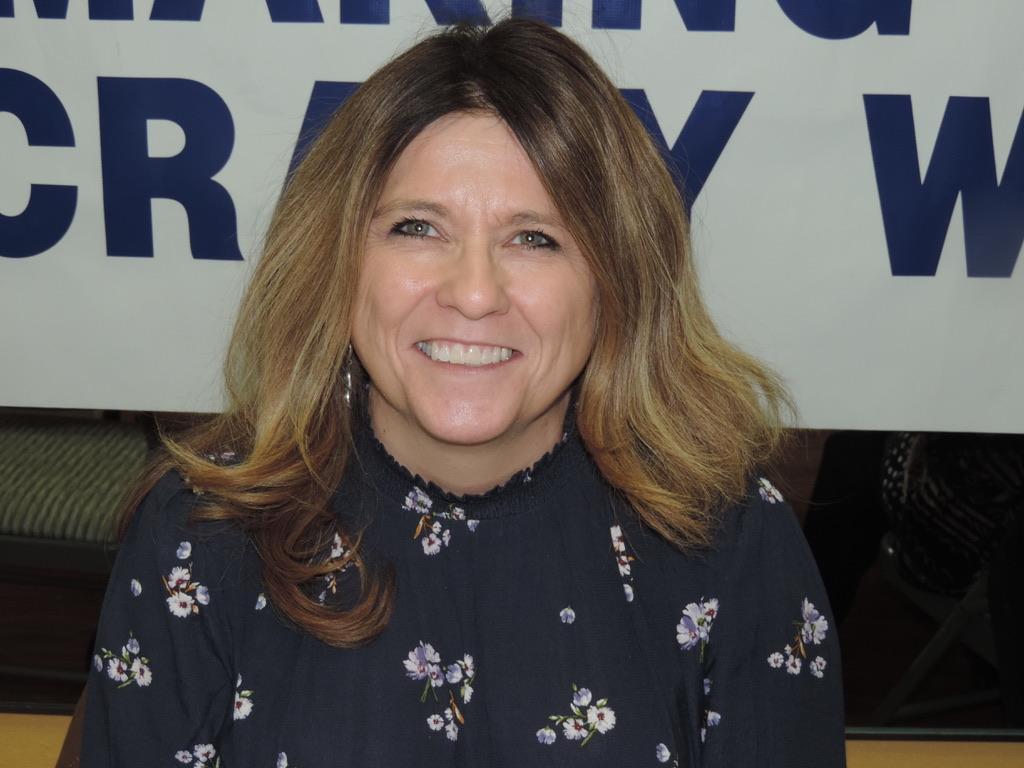 The second speaker of the evening; Eva Stone, MSN, APRN and director of Health Services for JCPS, gives a health care provider's prospective, and discusses how access to healthcare affects families and children in Kentucky.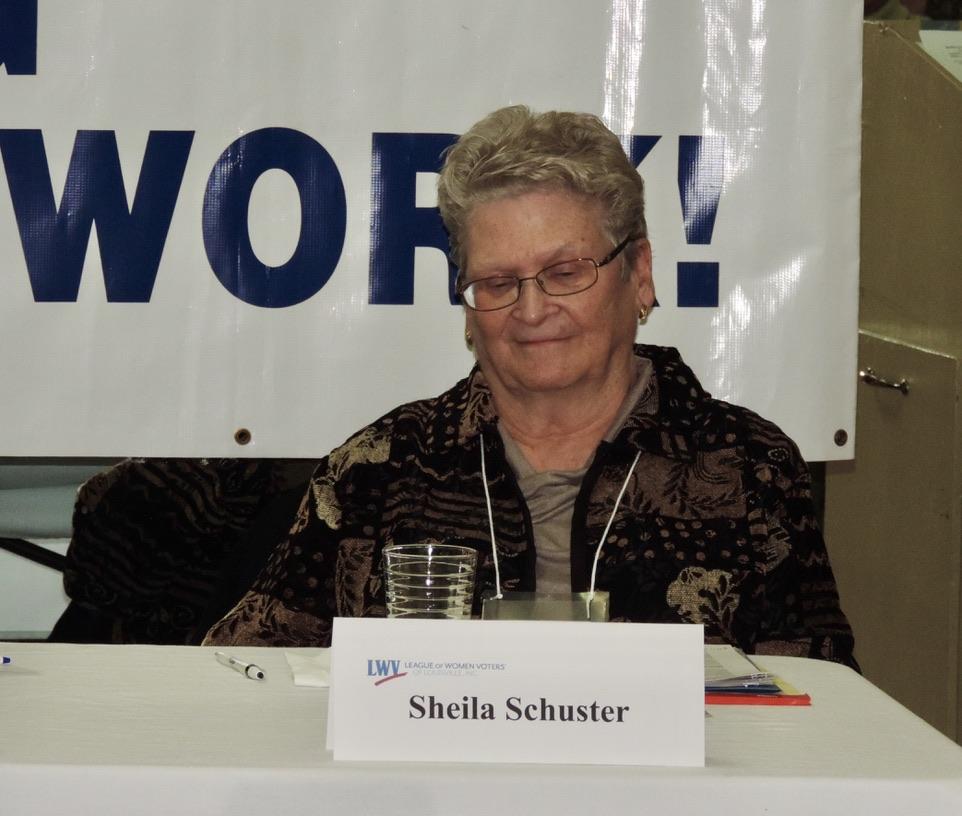 Our final speaker for the evening was Sheila Schuster, PhD; Advocacy Action Network and LWVL Member.  Her presentation covered legislative initiatives that affect healthcare, and some of the work that she has done to make healthcare more accessible to Kentucky families.
Audience members listen attentively to each presentation.  At the end of the evening, members of the audience asked questions for experts on the panel.
Issues referenced by this article: